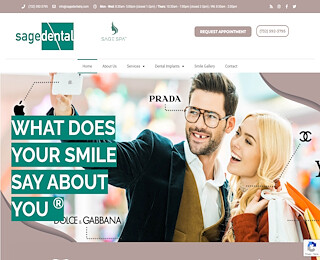 A simple smile can go a long way, boosting your self-confidence and enabling you to gain new friends. Most people are anxious about their smile because of missing teeth, not knowing that this condition can be fixed easily with teeth implants. Visit a dentist to learn other options for your missing teeth. You can request for an appointment through our website.
Dental implants can provide a sturdier foundation for your replacement teeth to make the prosthesis function, feel, and look more like natural teeth. You can regain your ability to smile and speak confidently and enjoy food more with high-quality teeth implants. Dental implants with crowns are among the options in dental implants that you can consider. Many patients who were successful with their dental implants reported that the system restored their smile and confidence again.
Dental implants with crowns use titanium posts that bond with your jawbone. They are placed into the area where your teeth are missing. Once the bone has bonded with the titanium post, the artificial teeth can have a more robust foundation to prevent the feeling of having loose teeth and for a more comfortable fit.
Implants can be better than traditional dentures for many reasons. They can help preserve your natural facial contour and the shape of your jaw, and they can prevent your remaining teeth from shifting off their original positions. Teeth implants can prevent your jawbone from deteriorating, which may occur when teeth are missing for a long time.
Ask Sage Dental about dental implants with crowns. We use high-quality and the latest titanium dental implants from the best dental labs. Our special relationship with dental labs enable us to provide implants at a lower price that what most dental offices can. Our dentist, Dr. Israeli, is certified in sedation dentistry, too, so we can accommodate you if you want to be sedated during the procedure. Contact us for a free consultation and find out if you are a good candidate for dental implants.
Teeth Implants
Related Posts
Are you considering getting teeth implants New Jersey? Be sure to check out the options at Sage Dental. We are a premier dental implant and in-house surgical center that provides a good selection of high-end and affordable dental implants, dentures, and crowns. We pride ourselves on ImmediaTEETH, a permanent denture system that can be accomplished in a day. Find out more about these options on our website.
Sage Dental is built on the foundation of providing superior dental care in a comfortable, relaxing, and warm environment, making us the best place to get teeth implants New York. We have a spa-like atmosphere with two advanced surgical suites and seven luxurious dental suites, digital x-ray, and a private consultation room. Visit our website for more information.
We welcome your comments!