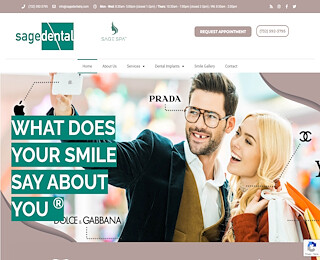 Having a busy schedule is no reason to disregard your oral health. These days, you no longer have to wait for hours in your dentist's office. You can even get same day dentures thanks to technology. So what are you waiting for? Start taking care of your teeth and gums. You can request for an appointment by just filling up the contact form on our website.
Dentures used to be uncomfortable and cumbersome, causing most wearers to feel anxious and insecure about eating, smiling, or speaking for fear that their false teeth might slip out. However, improvements in dental technology and materials have enabled dental labs to produce high-quality dentures and dental implants like ImmediaTEETH. Also known as same day dentures, ImmediaTEETH lets you dispose of your old dentures for a more permanent and reliable oral prosthesis that can restore your smile, chewing, and speech.
ImmediaTEETH has many benefits:
•
They function, feel, and look like natural teeth
•
They do not require invasive bone grafting, which usually adds more recovery time
•
They are easier to clean to help you maintain excellent oral health
•
They can maintain the structure of your jawbone to keep it healthy and strong, and prevent teeth from shifting, which may cause deformation of your mouth
•
They can be cheaper than typical dental implants because they need fewer implants.
Sage Dental provides ImmediaTEETH same day dentures. Make an appointment or schedule a free consultation with us to determine if this is the best option for you. Sage Dental is a premier dental implant center in New Jersey and New York. Our comfortable spa-like clinic sets us apart from other dental clinics, and our dentist, Dr. Israeli, is certified in dental surgery and dental sedation, as well as esthetic dentistry and general dentistry. You can learn more about dentures and dental implants on this website.
Related Posts
You do not have to wait long to achieve a bright and beautiful smile when you get same day dentures New York at Sage Dental. With advanced technologies and products like ImmediaTEETH, it is now possible to have healthy and functioning teeth in a day with the help of Dr. Avi Israeli. Learn more about ImmediaTEETH on our website and schedule a consultation with our knowledgeable and friendly dental staff.
ImmediaTEETH is the best choice if you want same day dentures New Jersey and only Sage Dental can provide this state-of-the-art dental implants at an affordable price. Dr. Israeli himself will restore your smile using the exclusive ImediaTEETH mini process or ImmediaTEETH systems with the latest developments and technology in implant dentistry. Learn more about this on our website.
We welcome your comments!