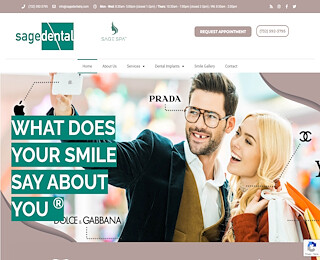 Give yourself a boost of confidence with permanent dentures. The usual removable dentures can easily slip and slide around your mouth--which doesn't help when you are talking or eating. More often than not, dentures also make your smile look very fake. If you are ready for a permanent solution for missing teeth, request for an appointment through our website.
Poor oral hygiene, gum disease, and injury are some of the reasons why people lose their teeth. Permanent dentures can be considered if you want to replace your natural teeth to restore your smile and normal speaking and chewing functions. Dentures can maintain oral tissue health and prevent your remaining teeth from shifting. If you are thinking of getting this type of denture, here are three more things that you should know about it:
1.
They're not just for the elderly.
Some younger patients prefer permanent dentures, too. If you are undecided, talk to a dentist about dental implants, which can prevent the shrinkage of your jawbone and continual bone loss.
2.
You need to get used to them.
Dentures may look like natural teeth, but they might feel awkward in your mouth for a few weeks. Wearing new dentures feel like you are wearing a new pair of shoes. It usually takes two to six months to get used to them.
3.
They can be affordable.
Permanent dentures may be affordable and easy to get when you consult with the right dentist like Dr. Avi Israeli of Sage Dental. Here, you have more options in implant dentistry such as dental implants with crowns and our exclusive ImmediaTEETH Teeth-In-One Day system.
Call (732) 456-8519 or make an appointment through this website. Sage Dental is a premier dental implant center in New Jersey and New York. Many patients prefer us because of our friendly and experienced dental staff and our skilled resident dentist, Dr. Israeli. You will love our affordable prices and our spa-like dental clinic, too. Learn more about dental implants and dentures on this website.
Permanent Dentures
Related Posts