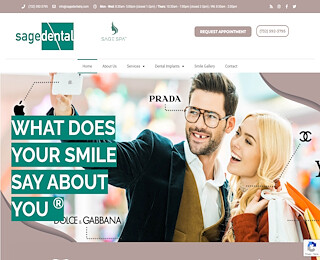 You should always make time to take care of your gums and teeth—from brushing and flossing at least once a day to visiting your dentist regularly. Getting dentures in a day is possible for those who have a busy lifestyle, so there is no excuse for poor oral health. To request for an appointment, just complete the contact form on our website.
Most dentures usually take a few weeks or months to complete, but there are dentists that can provide high-quality dentures in a day. ImmediaTEETH is one of the most innovative dental implants to consider if you want to restore your smile in as fast as one day. Also known as 'Teeth-In-A-Day', the procedure can restore your smile and eliminate the need for removable and uncomfortable dentures.
Dental implants replace your missing teeth with a titanium rod or screw, which is placed into your jaw bone. The installation requires minor surgery. The system essentially replaces missing teeth and removable dentures with a permanent and secure prosthesis. ImmediaTEETH can be a good alternative if you are not a candidate for dental implants or if you want a more permanent bridge replacement. With ImmediaTEETH, you can enjoy the benefits of having a perfect smile with a full set of permanent and secure prosthetic teeth.
ImmediaTEETH is an exclusive service, and it is not offered in all dental clinics in New York and New Jersey. If you want to learn more about these dentures in a day then be sure to get in touch Dr. Avi Israeli here at Sage Dental. Dr. Israeli specializes in aesthetic dentistry and dental implants, and many patients come to him at Sage dental for expert advice, assessment, and treatment to restore their smile. Book an appointment through this website or call us at  (732) 456-8519.
Related Posts
ImmediaTEETH dental implants can provide you with dentures in a day New York and this state-of-the-art technology is offered at Sage Dental. Learn more about ImmediaTEETH on our website and schedule a free consultation to find out if it is the best dental implant for you. We want to provide all the information you would need for a smarter decision about dental care.
Discover ImmediaTEETH, dentures in a day New Jersey at Sage Dental. We are a full service dental clinic and dental surgery center headed by Dr. Avi Israeli. Allow him to provide superior dental care and high-quality and reasonably priced permanent dental implants in a relaxing and comfortable environment. Visit our website to find out more.
We welcome your comments!