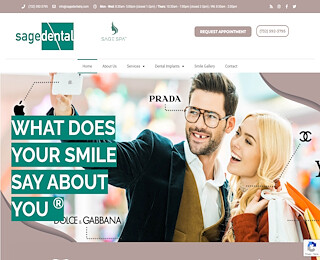 Do you have missing teeth because of an accident, or simply because of aging? But don't worry, you can easily smile again with the help of dental implants. If you want to know more about pre- and post-op implants, as well as the other oral care, visit our website.  
Dental implants are among your options if you want a more natural and long-lasting way to restore your smile. Implants can provide more advantages compared to traditional teeth restoration methods like dental bridges and dentures. You should consider it if you want to restore your teeth with a single appointment. There are dentists who can do implants without removing or altering your existing tooth structure.
Once they are placed, the implants function and look exactly like natural teeth. They securely latch onto the jawbone, so they prevent receding gums and bone loss, both of which can be caused by unwanted byproducts of some low-quality bridges and dentures. Implants provide more predictable results, so more dentists may recommend them over traditional dentures.
Dental implants do not need to rely on neighboring teeth for support, so your existing teeth can maintain their healthy enamel for better oral health. Implants do not feel awkward in your mouth as much as typical dentures do, so you can comfortably chew, speak, and smile normally again without worrying about them falling off.
Learn more about implants from Dr. Israeli here at Sage Dental. Schedule a free consultation so we can evaluate your overall oral health and discover if
dental implants
are right for you. We also offer other options like high-quality full and partial dentures and crowns. Sage Dental is a leader in implant dentistry in New Jersey and New York.
Related Posts
We welcome your comments!