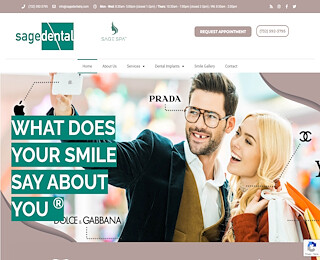 You should always invest in your teeth. Remember that a good smile and healthy gums go a long way. If you want to know more about dental procedures, pricing, and dental implant cost then visit our website. You can even request for an appointment by just filling up our contact form.  
Dental implants can restore your smile and proper alignment of your mouth. They can improve the way you chew and enjoy your food, too. There are people who are reluctant to visit the dentist for fear high dental implant cost. Don't worry—there are dentists who can provide reasonably priced and high-quality dental implants.
ImmediaTEETH technology is one of the latest dental implant techniques that can restore the full function and appearance of your teeth. It can restore one tooth or more missing teeth. The implant replaces the root, too, so it is a secure restoration that will not affect the bordering teeth. Good dental implants will help your neighboring teeth and keep them functioning naturally while preventing shifting, premature wear, and gum disease.
Dental implants are a great investment and can certainly make your life better. Regular follow-up appointments with a qualified dentist and proper care will make them last a long time. If you are wondering how much a dental implant cost could impact your budget, explore the options here at Sage Dental. We have dental implants starting at $399. Dr. Israeli and his experienced staff can tell you more about advanced dental implant procedures like ImmediaTEETH and multi-tooth or single tooth implants. Sage Dental is a leader in providing high-quality dental implants at a fraction of the cost. Call us and schedule a free consultation to determine which dental implant is best for you.
Related Posts
Dental implants are not that expensive if you get them from Sage Dental. Make an appointment with Dr. Avi Israeli, DDS so you can visit his full service dental clinic and surgical center for an evaluation and to learn about dental implant cost New York. You can find out about your dental implant options on our website.
Find out the dental implant cost New Jersey at Sage Dental. We strive to provide the best dental services and dental care at reasonable prices, so there is no reason why you should not dream of achieving a perfect smile. Visit our website to learn more about our dental implants to find out how you can make an appointment soon with Dr. Avi Israeli.
We welcome your comments!