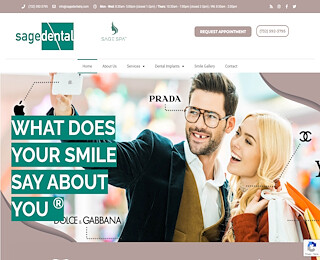 Bring back your toothy smile with a dental bridge. Your smile defines your appearance and it can give you the confidence that you need to face your everyday challenges. Book an appointment with a dentist today. Visit our website and simply fill up the contact for to request for one.  
A
dental bridge
literally bridges the gap created by missing teeth or a missing tooth. Dental bridges are composed of two crowns—one is placed on each tooth on either side of the gap, with a false tooth or teeth between. Dental bridges can restore your smile, make it easier for you to speak and chew properly again, maintain your face's shape, and prevent your remaining teeth from moving out of their original position. A bridge may improve your bite, too.
Types of Dental Bridges
Your dentist can provide three main kinds of bridges:
•
Traditional bridge: This involves an implant on either side of a missing tooth or a crown for the tooth. This is the most common type of bridge and it is made of porcelain that is fused to ceramic or metal.
•
Maryland bridge: Also known as 'resin-bonded' or 'Maryland bonded bridge', this dental bridge is made of plastic gums and teeth with a metal framework to support it. It is bonded to your existing teeth using metal wings on the bridge's sides.
•
Cantilever bridge:  This may be used when there are adjacent teeth on just one side of the missing teeth or a missing tooth.
Make an Appointment
Your dentist will determine if a dental bridge is the best solution for your missing teeth. Book an appointment with a Dr. Avi Israeli here at Sage Dental. We are New York and New Jersey's premier dental implant center. Our clinic's comfortable spa-like atmosphere will put you right at ease. Sage Dental has an experienced team of dental professionals who will educate you on the best treatment option for your condition. Learn more about us on this website or call (732) 456-8519.
Related Posts
Sage Dental may provide you with a dental bridge New York to fill the space created by missing teeth or a tooth and to maintain your mouth's structure. Our high-quality dental bridge will make it comfortable for you to speak and chew again and make sure that you can smile confidently again. Schedule your first visit on our website.
At Sage Dental, you can get a reasonably priced dental bridge New Jersey that can improve the quality of your smile. Our dental bridges can close the gap between one or more of your missing teeth. We use high-quality materials to make sure that you get the best results out of the dental bridge. Find out more and make an appointment on our website.
We welcome your comments!