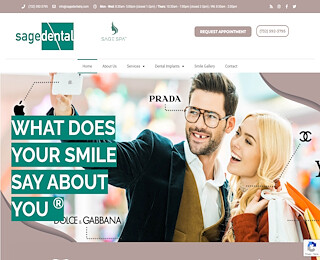 Dentures are a thing of the past. You can now get your smile permanently with all on 4. This procedure can benefit people who find dentures uncomfortable, as well as those who have missing teeth, are unsuitable for dental implants, or even those who want a permanent bridge replacement. Visit our website to know more about the treatment process as well as pre- and post-op care.
Implant dentistry is a specialty that only highly trained specialists can provide. There are many options when it comes to dental implants, including crowns, all on 4, partial or full dentures, permanent dentures, and single tooth implants. All of these aim to restore your smile and make it comfortable for you to chew. Here is an overview of the kinds of dental implants that are available in New York and New Jersey:
•
Dental implants – These function like your natural teeth and are securely held in place when they are fused with the jawbone. Due to their resemblance to a normal tooth root, they are considered a natural and comfortable option compared to typical dentures. Dental implants can be provided if you are missing one or several teeth, or even all your teeth.
•
Crowns – These are tooth-shaped coverings that are placed over teeth to restore their strength, size, shape, or to improve their appearance. A crown might be the solution to hold together a fractured or broken tooth or protect a weakened tooth.
•
ImmediaTEETH – Also known as the
all on 4
system, ImmediaTEETH dental implants will immediately restore your smile using the latest developments and technology in implant dentistry. They feel, function, and look like natural teeth and they can help keep the jaw bone healthy and strong.
Learn more about these options at Sage Dental. We are a full service dental practice and in-house dental surgical center that serves New Jersey and New York. Call (732) 456-8519 to make an appointment with Dr. Israeli. The Sage Dental facility is like a comfortable spa with state of the art surgical suites and luxurious dental suites, so going to the dentist does not have to feel like a death sentence.
Related Posts
Unlike most dental clinics, Sage Dental has a comfortable spa-like atmosphere to make the experience of getting all on 4 implants New York more comfortable and less stressful for you. We use digital x-ray equipment and we have experienced and gentle dental professionals who can provide single and multiple dental implants in one day. Visit our website to find out more.
Get all on 4 implants New Jersey at Sage Dental. We are a premier dental implant center in Wall, NJ, with an experienced team of dental professionals who will provide comfortable and lasting dental care that you need to restore your perfect smile. Learn more about this service on our website and make an appointment online.
We welcome your comments!